10TPD Fish Oil Refining Machines Delivered To Vietnam
| | |
| --- | --- |
| Project Name | 10TPD Fsh Oil Refining Machines Line |
| Project Position | Vietnam |
| Application | Refining fish oil for sale |
| Clients Condition | The client has his own oil pressing line, buying this 10TPD fish oil refining machines is to refine crude fish oil, the final refined fish is for sale. |
This customer is from Vietnam, and he has built chicken bone extraction production line before, this time he want to buy fish oil refining machines. The final refined fish oil is used for sale in the local market. According to what he said, fish oil demand is expected to show significant growth in Vietnam fish oil market next few years, following increasing human consumption, owing to rising health awareness.(Related article: cooking oil processing business)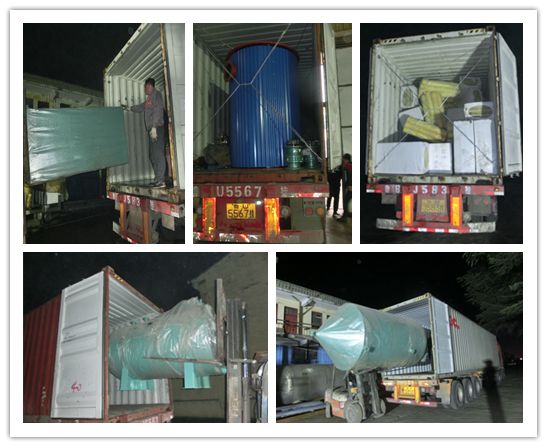 10TPD Fish Oil Refining Machine Sent To Vietnam
HOT Sale fish oil refining machines offered by the leading oil refining machine manufacturer or supplier -ABC Machinery- offer process of vegetable and animal oil production and How to start cooking oil production business with limited cost in Vietnam, Philippines, Tanzania, Morocco, Ghana, South Korea, etc.
​Why Buying Fish Oil Refining Machines?
Although the water and mechanical impurities in fish oil from fish meal factories and aquatic animal oil from molten oil factories have been removed before, the oil cannot meet the requirements of some high-grade oils and further processing, especially the fish oil, and needs further refining process. The complete fish oil refining process includes degumming, deacidification, decolorization, deodorization and winterization (cold filtration). (Related article: small scale oil mill plant project)

How to Start Fish Oil Refining with Fish Oil Refinery Equipment?
Fish Oil Refining Process
With fish oil refining machines, the impurities, odors, pigments and other impurities from crude fish oil is to be removed so as to get high quality fish oil for further oil production. The four steps involves in fish oil refining process are followed.(Related article: how is mustard oil made?)
Neutralization: Adds NaOH into the crude fish oil to reduce the acid.
Degumming: Uses hot water to wash the oil, making it clean.
Bleaching: Adds bleaching earth into the degummed oil to remove the colors, pigments and other impurities.
Deodorization: To remove the odors from the decolorized oil to make it pure through high vacuum.

Tips to Setup Fish Oil Refining Machines
To setup a reasonable technological fish oil refining process, we also consider the following factors in the fish oil refinery production process.(Read more: cottonseed oil mill project cost)
We offer customized fish oil refining solution according to different fish oil pressing processes, like fish bone pressing process, fish oil extraction production etc., they are different.(Read more: oil mill project cost)
The application and qualification of refined oil. In addition to various levels of edible oil, there are other kinds of application. Customized oil refining process will be offered to meet the quality requirements of different oil.
Others, like the reliability of the equipment and technology, labor productivity, the consumption rate of auxiliary materials, steam, water and electricity etc should be considered first.