10TPD Castor Oil Processing Plant Machines
Castor oil, extracted from castor seed, is widely used in many industries, such as biofuel oil, lubricant, paint, pharmaceutical, textiles etc. The major importing areas for castor oil is European Union, America, Japan, China, Thailand. Castor oil has very strong export demands around the world. Therefore, there are great potential to start castor oil processing business. (Read more: Mustard Oil Business Plan >>)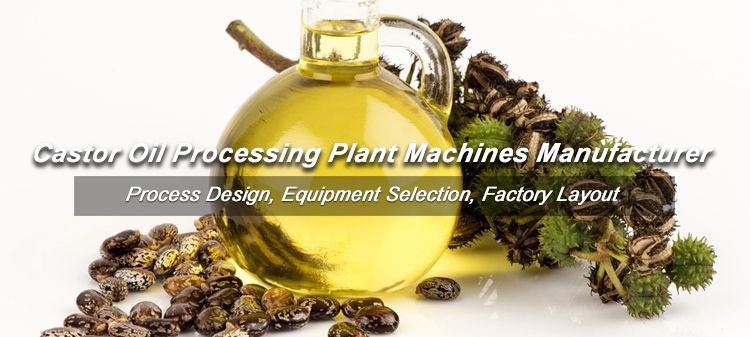 Start Castor Oil Processing Business
Many people has no ideas about how to start the castor oil manufacturing business, which equipment is suitable for it? Below is the latest order of our company. Maybe you can get some ideas from it.

10TPD Mini Castor Oil Processing Plant to Zimbabwe
Recently, we successfully exported a 10TPD castor oil processing plant to Zimbabwe. The customer of this order is our new customer who plant castor seeds himself, he bought the equipment for his own use, the raw materials is shelled castor seeds, the finished castor seed oil is for sale. This small scale castor oil processing plant designed by ABC Machinery is now the most popular small oil mill plant in many countries due to its full functions, scientific design, low price and small size. (Read more: Small Scale Oil Mill Plant Project >>)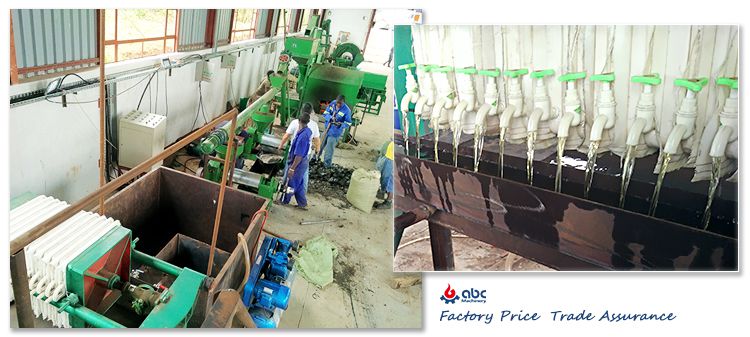 Castor Oil Processing Machine
Please Note: This small oil processing line can also be used to extract oil from various oilseeds, including peanut/groundnut, sunflower seeds, niger seeds, mustard seed, sesame seeds, cotton seeds, palm kernels and more. Click here to see more oil milling solutions
Raw Material: Hulled castor seeds
Final Product Use: Industrial Additives
Main Equipment: Cooking Machine, Oil Press Machine, Oil Filter Machine and Conveyor
Oil Processing Technology: Castor Seeds→Cooking→Pressing→ Filtering→Clean Oil
Below is the main castor oil processing machines that were inspected in our factory and ready to ship to Zimbabwe.
10TPD Mini Castor Oil Processing Machine Technical Data
| Model | Capacity | Power | Dimension | Weight |
| --- | --- | --- | --- | --- |
| YZS-95 Oil Press Machine | 400 KG/H | 8 HP (Diesel Engine) | 1910mm*610mm*1600mm | 520 KG |
| Roating Machine | 500 KG/H | 2.2 KW | 2100*1070*1420mm | 520 KG |
| 250 Flate and Plate Oil Filter Machine | 100 KG/H | 0.55-0.75 KW | 780*530*670mm | 155 KG |
| Screw Conveyor | 1000 KG/H | 1.5 KW | 2880*1080*575mm | 300 KG |
How to Start Castor Oil Processing Business?
Now, the market of castor oil is rising increasingly due to its wide applications, and many people are interested in entering into castor oil manufacturing industry. However, most of them are lack of experiences in oil processing. Here are some tips on how to start a small scale castor oil processing plant.
First of all, you need know some basic knowledge about the setting up of a castor oil processing plant, including the oil processing methods, oil processing machine and oil production process. Small scale castor oil processing plant (<50tpd) essentially uses mechanical oil pressing technology. There are many benefits of using mechanical oil pressing method. These equipment save energy and reduce the investment cost of castor oil production, which is relatively attractive compared to other types of oil processing plants. However, the specific cost of setting up a castor oil processing plant depends on the capacity, equipment and oil processing technique chosen. (Read more: Oil Mill Setup Cost >>)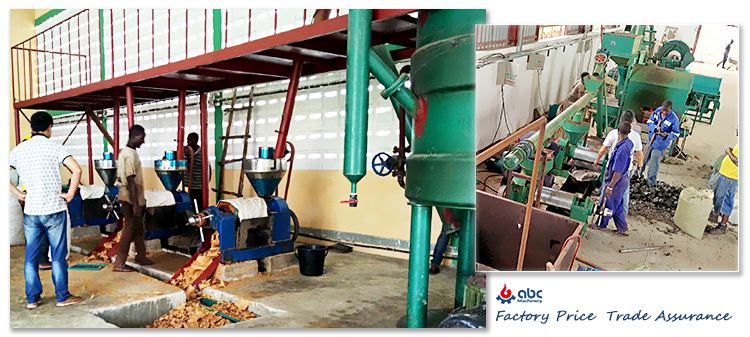 Castor Oil Processing Plant Project
Then, there also have many things that you should take into consideration, including plant location, factory layout, raw material supply, onsite installation and commissioning, investment capitals, marketing strategies, and more. In order to ensure the success of the castor oil processing business, it is recommended to have a complete consideration of the whole business.
Castor Oil Processing Machine Video
ABC Machinery is a leading oil processing equipment manufacturer in China and we provide a complete quotation and turnkey service according to the customer's specific requirements and investment budget. In the past years, we have built many oil mill plant projects in many countries, including Mexico, Thailand, Pakistan, Malaysia, Philippines, Afghanistan, Moldavia, Chile, Uganda, Tanzania, Jamaica, Russia, Australia, Cameroon, etc.. We have gain rich experiences in vegetable oil extraction. So, if you are interested in setting up castor oil processing plant with relatively low cost, please just contact us to get the customized plan and castor oil mill project report for your reference.