building your own cooking oil manufacturing plant
- It Might Be Easier Than You Think!
Considering that cooking oil is one of the most widely used commodity in our day to day lives, it would make sense why it would be an appealing business idea to start your own
cooking oil manufacturing plant
whether you are looking at it from a financial perspective or it has been your dream to start one. Use of cooking oil dates back almost as early as civilization itself which is an assurance that it is a solid investment that won't go anywhere anytime soon.
Why you need to build your cooking oil plant
Good profits. Its widespread use ensures that this is a lucrative business. Think about it, it is almost impossible for a day to go by without using cooking oil in your household. If you can manage to tap into that market and turn your plant into a brand, the financial implications are very promising.
Be your own boss. Since you are starting your own business, it means you are the boss of your own business. You don't answer to anybody else.
Reliable demand. Since cooking oil is constantly used in our daily lives, the demand is reliable and with global population ever on the rise, it is safe to say that the demand always be on the rise.
Employment opportunity. Another perk of having your own cooking oil plant is the employment opportunities you are going to create for the people who are going to be working at your plant.
Job satisfaction. Though manufacturing is a tough line of business, it also comes with a certain sense of satisfaction for the owner. This is especially the case if starting a cooking oil plant is your dream. Rather than providing a service, a manufacturer creates an item from scratch to the finished product. This brings about satisfaction with your job.
small cooking oil plant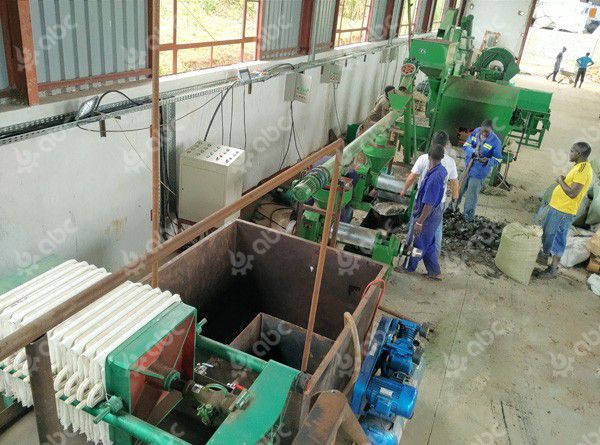 What do you need to do?
Develop a business plan. As with any business, the first thing that you need before you open your cooking oil manufacturing plant is a solid business plan. You need to develop an elaborate plan that lays out every step from the moment the raw materials enter your plant to the moment they leave as finished products, you need a good location for your plant while at the same time considering proximity to your target market and convenience of transportation from your plant.
Source of raw materials. You need to identify a reliable source of raw materials. Setting up a cooking oil plant is a little costly therefore you want to make sure that the plant functions as smoothly as possible that means that the flow of raw materials needs to be dependable.
Get the right equipment. Though an average bottle of cooking oil is made up of generally the same range of materials, the methods of manufacturing is different for every plant. Additionally, the oil comes from different parts of plants. It goes without saying therefore that you need to select manufacturing equipment that is ideal for your method of production.
Learn everything you can about your rivals. Study your competition and come up with a method of setting yourself aside from your rivals. In any business, your competition is the key. Your competition set standards for the market that you need to exceed to become the best. Think about it, there are already other cooking oil manufacturers so you need to stand out from the rest of the pack to beat them.
Acquire the necessary skill set. You might need to familiarize yourself with: marketing and selling so as to learn how to make a name for your business, customer care so as to learn how to find and maintain customers as well as market research so as to learn how to analyze the market that you are involved in.
Bottom line
The beginning days of setting up your cooking oil manufacturing plant should be spent conducting market research, benchmarking your rivals, seeking the necessary capital to start the plant. At this stage, information is your best friend. Research on everything related to your business and develop a plan that spells out every activity at every stage in the lifespan of your business. Information is power.