mustard oil making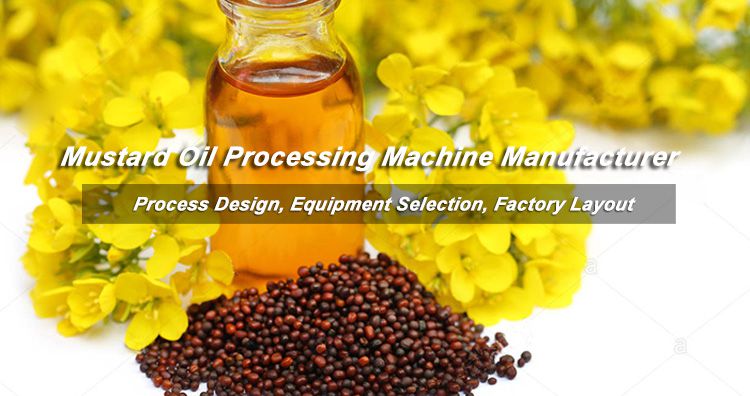 Making mustard oil using a machine involves five simple steps:
The mustard seeds are dried in the sun. This step is essential in removing any water that could deteriorate the extraction process.
The dried mustard seeds are then cleaned whereby all the dirt and foreign objects are removed from the mustard seeds to ensure the extracted oil is pure and of high quality.
The mustard seeds are then heated before the extraction process starts. Heating the seeds increases the quantity of the yield. The process also increases availability of protein in the by-product seed cake that is used for making animal feeds.
The seeds are immediately fed into the mustard oil machine where the seeds are crushed and pressed for up to one hour or more depending on the quantity to produce approximately 26 percent oil. The crushing and pressing is continued further to extract all the oil from the seed cake.
The final step involves filtering the extracted oil to remove impurities from the oil before the oil is bottled and stored.
Small Mustard Oil Pressing Line 0.8-20T/24H

Click for Price!
Mustard Oil Uses
Antifungal and antibacterial: Mustard oil is widely used due to its health benefits when used externally and internally. One of the health benefits of mustard is that it is an antibacterial and anti-fungal. The oil when taken internally fights bacteria in the intestines and the colon while externally, it is used to treat rashes as well as bacteria and fungal infections on the skin. The presence of Allyl Isothiocyanate in mustard oil prohibit fungal growth, and spread of fungal infections that may have already occurred.
Hair revitalization: Mustard seed is also used as a hair revitalizer whereby it is used in the treatment of itchiness, dandruff, baldness and greying hair. This is due to the presence of minerals and vitamins in the oil that heals dryness and itchiness of the scalp in addition to stimulating hair growth.
Skin therapy: Mustard oil is also widely used in body massage due to its health benefits on the skin. The oil contains vitamin E that protects the skin damage caused by ultraviolet lights in addition to promoting immunity and blood circulation. Caution should however be taken when using mustard oil to massage babies as the oil is believed to damage skin permeability.
Cardiac health improvement: The oil is also believed to to lower health related illnesses if consumed moderately. This is due to the presence of mono-saturated and poly-saturated fats that helps in reducing bad cholesterol in the body.
The major advantage of Mustard oil is that it is highly economical to use based on its varied uses. The invention of mustard oil machine has also made the oil extraction easier, thus making the oil cheap and affordable.