peanut oil production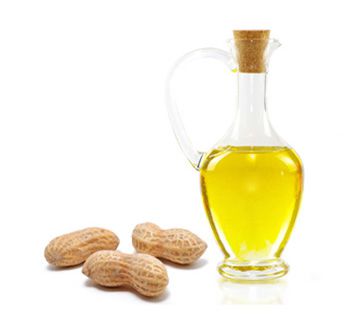 Peanut oil (groundnut oil, arachis oil), as a kind of light yellow transparent edible oil with clear color and lecture, pleasant fragrance and good taste, is relatively easy to digest. It is not only widely used in China, South and Southeast Asia, it is also popular in the United States. Peanut oil contains more than 80% unsaturated fatty acids (including 41.2%oleic acid and 37.6%linoleic acid). It also contains 19.9% of palmitic acid, stearic acid, arachidic acid and other unsaturated fatty acids. The fatty acid composition of peanut oil is relatively good, therefore it is easy for human bodies to digest and absorb. According to scientific data, the use of peanut oil can make the body's cholesterol into bile acids and excreted, thereby reducing the plasma cholesterol levels. In addition, the peanut oil also contains sterol, wheat germ phenol, phospholipids, vitamin E, choline and other beneficial substances for human. Regular consumption of peanut oil can prevent the skin wrinkle aging, protect the vessel wall, prevent thrombosis, help prevent atherosclerosis and coronary artery disease. The choline in peanut oil can also improve the memory of the human brain and slow down brain function decline.
Nowadays many people who plant peanut or have easy access to large quantity of peanut, are interested in peanut oil production.
How to produce peanut oil?
There are generally 4 methods for peanut oil production: pressing, solvent extraction, aqueous extraction, and aqueous enzymatic method. Pressing is the most frequently applied method to make peanut oil.
Oil pressing, also called mechanical method, refers to the use of mechanical forces to squeeze oil out of peanut. The peanut oil pressing needs equipments like seed cleaning machine, peanut sheller, cooker, oil press machine, oil filter, and probably other auxiliary equipments.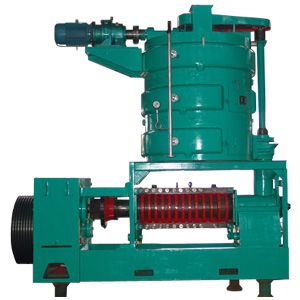 There are 2 types of oil pressing machines for peanut oil production, screw oil press and hydraulic oil press. The screw peanut oil production press uses the power which is generated from the gradual reduction of the volume between the squeezed screw and the pressing chamber, as well as the power generated by the friction between the material and the machine to extrude the oil inside pretreated peanut. The oil pressing method adopts purely physical squeezing oil producing technology to make oil by the process of material election, roasting, physical pressing and filtering.
Peanut oil pressing methods
Divided by pressing temperature, there are 2 types of peanut oil pressing methods: hot pressing technology and cold pressing technology.
Hot pressing is the traditional process of peanut oil: peanut oil is steamed fried and pressed, usually at a temperature above 120 ℃ with a high rate of oil output. But because of the high production temperature, the peanut protein is usually severely denatured and the lose great mount of nutrients.
Cold pressing method refers to the oil production technology which is conducted under 60℃. Before pressing, generally uses the method of removing the red skin, which is beneficial to the reserve of nutrients and the comprehensive utilization peanut protein in peanut oil.
The oil press from ABC Machinery has high quality and good production efficiency for peanut oil production. Its capacity is 10-200ton/d per set. So whatever production capacity you need, it can meet your demand. (Read more about
ABC oil press.
) Besides, ABC Machinery is professional and experienced in peanut oil plant design, so you can just rely on ABC Machinery for your peanut oil production.